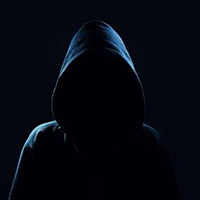 Unknown
WORKS IN ABLETON LIVE & LOGIC X
Prefers POP, HOUSE, DEEP HOUSE, FUTURE BASS, BASS HOUSE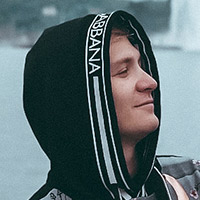 Alex
Works in Logic X
PREFERS HOUSE, TECH-HOUSE, TECHNO, BASS HOUSE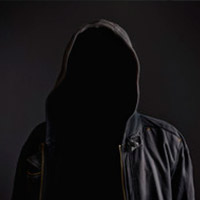 Babyface
WORKS IN LOGIC X & ABLETON LIVE
PREFERS RNB, HIP-HOP, POP, PROGRESSIVE HOUSE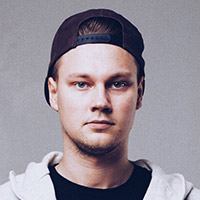 Hookahbang
WORKS IN CUBASE PRO
PREFERS POP, FUTURE BASS, BASS HOUSE MUSIC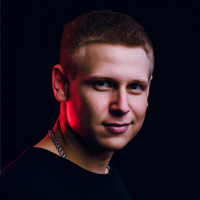 Yekeed
Works in FL Studio
PREFERS FUTURE HOUSE, FUTURE BOUNCE, BASS HOUSE, BIG ROOM, HARDSTYLE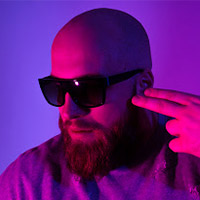 King of Bass
WORKS IN FL STUDIO
Prefers Trap, Bass House, G-House, Pop, Moombahton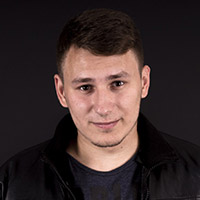 Twerin
WORKS IN CUBASE PRO
PREFERS PSY-TRANCE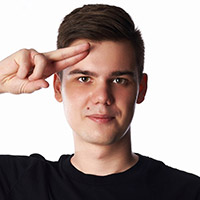 George-P
WORKS IN FL STUDIO
PREFERS G-HOUSE, FUTURE HOUSE, POP, GROOVE HOUSE, ELECTRO HOUSE, BIG ROOM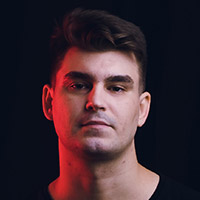 Lixstel
Works in FL Studio
PREFERS INDIE DANCE, NU-DISCO, DANCE POP, DEEP, TECH & PROGRESSIVE HOUSE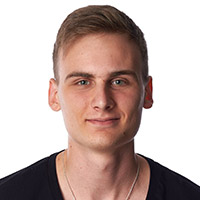 Eran
Works in Ableton Live
Prefers electro house, trap, progressive house, future bass, bass house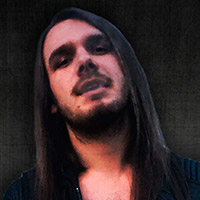 Ugly Woman
WORKS IN ABLETON LIVE
PREFERS Future bass, trap, dubstep, G-house, underground, tech house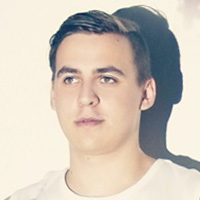 Artvas
Works in FL Studio
Prefers Future House, Future Bounce, Bass House
Portfolio
Avalon (Bali Bandits Style, Future Bounce, Future House)
Borsch (Brooks Style, Future House, Future Bounce)
Castaway (Don Diablo Style, Future House, Future Bounce)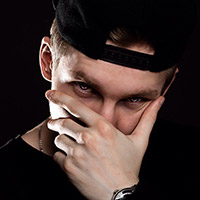 Le Pasijoure
Works in FL Studio
Prefers FUTURE BASS, EXPERIMENTAL, ELECTRONICA, PROGRESSIVE TRANCE, BASS HOUSE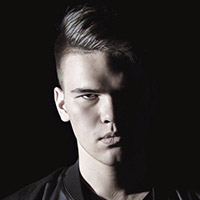 BSHKR
Works in FL Studio
Prefers electro, progressive, future house, future bounce, groove house
Portfolio
Mesto, Brooks & Dirty Palm Style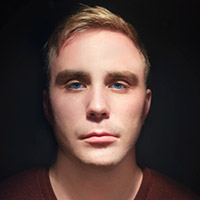 Rotendor
WORKS IN ABLETON LIVE
PREFERS Dubstep, Trap, Future Bass, Moombahton, Carnival, Big Room
Working process step by step
Pick your favourite producer

Go through our list of producers and listen to portfolio.
Next to their photo you can see their preferred genres and DAW.
We've listed only 3 demos from each producer.
It doesn't mean that they can't work in other genres or styles.
Just fill in the form and ask whether they would like working on your project?

Let him know your idea

You have to describe the details as much as you can, so that producer is able to analyse it and turn your vision into a great track.
Include a reference link to the genre and sounds he should stick to.
You can ask producer to make an original track, a remix, melody composing, mixing & mastering or any audio service you need.
Let him know the budget you are operating, that will help making you the best offer.
Also mention whether you require DAW project file like Cubase, FL Studio, Ableton or Logic X.

Secure deal with 10% payment

Once producer have your specifications and the budget is set it's time to make a deal.
You need to provide the producer with your PayPal's account e-mail and we will send you an invoice with 10% of price.
The payment is an evidence of a serious intention to your order.
We will refund this 10% payment if you wouldn't like the demo.
This makes working process with us risk-free for you.
When advance payment is received the producer starts making a demo.

Demo phase

The producer creates a short watermarked demo preview.
Once you checked the demo, you can choose the following options:
A. Approve and continue working with the demo. At this point we will have to sign a contract and you'll have to pay the rest of 90% of the price.
B. Give us more details if you aren't satisfied with the demo and we will make another revision for your approval.
If the following demos wouldn't satisfy your expectations we'll simply stop the project and refund 10% advance payment.

FULL ARRANGEMENT, MIXING AND MASTERING PHASE

When track is 100% paid the producer will work on the approved demo. There is no refund available at this phase.
Producer will create numerous versions of the track until you are completely happy with it.
You can always give input to the work and provide feedback. Let's make a hit together! :)

FINAL FILES TRANSFER

When you feel that the work is done - ask producer to send a package with all necessary files of your order.
Usually it takes 1-2 days to render a package.
hover this area to show the player

<!— Yandex.Metrika counter —><!— /Yandex.Metrika counter —>